Life is acting.
What you think is natural is your unnatural programming.
So all things are unnatural -- unless you give up all control.
Fortunately, we control even the most natural of our body functions.
So we live unnaturally. This is natural -- to us.
Decide what your programming is.
Be unnatural on purpose. Then, decide this is natural.
Now, what is natural to you, is what you unnaturally decided -- so let's REDEFINE NATURAL.
This way, everything you do, whether it's normal, weird, flamboyant, or conservative
-- is natural -- because you decided what natural is.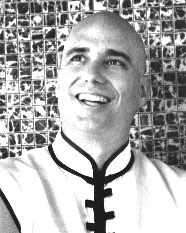 Join me, Master Zhen Shen-Lang, founder of the shaolinZEN.org Buddhist Cybertemple
as I redefine what your reality is.
Although this website is designed for actors and actresses, all of us are actors all day long.
Here's your opportunity to learn how to be in control of your acting, take control of your life, and determine who you are.
p.s. I've been trained by a half-dozen directors and each was a master. Each was incredibly right and effective in uisng their techniques and personalities to accomplish their acting goals. One master director came from television. He was used to directing talent he'd had no input into hiring. So he had to get a performance from characters sometimes unsuited for their cast roles. This resulted in "body directing."
I point this out because directing that is shallower requires less mental and emotional work from the actor. This type of acting is the easiest to recover from and be unaffected by.
ActZen.com was created for the "Method Actors" of the world, who like myself are disciples of the genius-director Stanislovsky. I cherish and utilize the many wisdoms and techniques given to me by the directors I have known, but Stanislovsky is to me the greatest director of all time.
This website, ActZen.com, is based upon an actor using "the method" to shape themselves into the character they portray. I hope this website will enable actors to utilize "the method" better, but most importantly, return back to who they really are.
Lastly, I hope to help everyone that studies this website, to improve their personal lives by better understanding who they are and why and how they became who they are. Not only is this process empowering, it enables you to recreate yourself into whoever you want to be.
Live on and act on!